Ever heard of FOXERS?
If you haven't heard of FOXERS yet-you will soon! This lingerie/loungewear brand is not only comfy but CUTE, and they're made locally in Atlanta!
I had the opportunity to review some of FOXERS available products and I have to say... .I'm in love! I absolutely adore cute loungewear! My collection is ever-growing, but it's so hard to find things that are cute AND comfy (we all know the struggle): whether it's itchy lace or scratchy tags or too tight waistbands, it can be a nightmare to find cute sleepwear. FOXERS is changing that!
Right out of the bag I fell in love with my FOXERS. The two matching sets were beautiful and could easily be mixed and matched to create a sexy look or to create a more playfully look. They offer a variety of colors and styles on their website, including cotton options and longer length tanks. The material of my sets is a soft and stretchy lace that feels super amazing on your skin: no more itching and pulling at your cute shorts when you sleep! The bralette is just as comfy and can even be worn as a shirt with some cute high waist shorts for your summer festivals!
Another fun fact about FOXERS is that Katherine McNamara wore these on Shadowhunters as Clary Fray, the show's lead character and bada** fighter, proving that you can be cute, comfy and fierce!
Just for fun, I even cosplayed her outfit using the FOXERS, and yes, the blood is fake ;)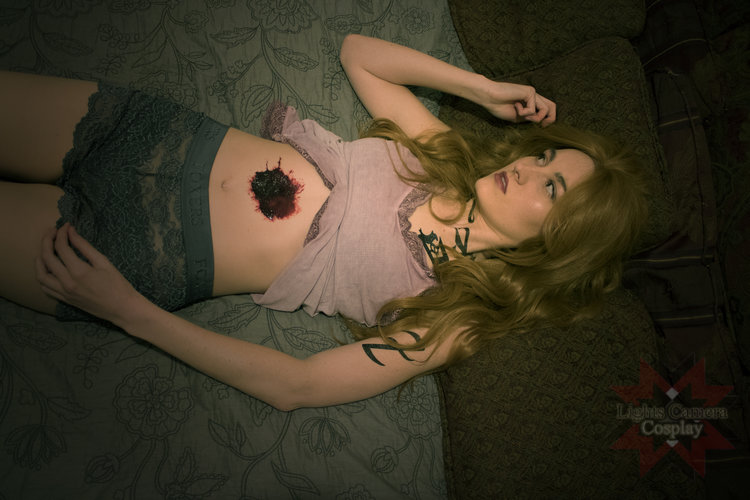 Now that you know about FOXERS, I'm sure you're dying to get your hands on some! So where can you snag these beauties?
FOXERS.com or Amazon.com! (Amazon ships them internationally for all my world wide followers).
Please head over to Alyssa Sullivan's blog to see the full post and photos. Plus a chance to win a lace camisole.