Here's a Little Treasure to Share..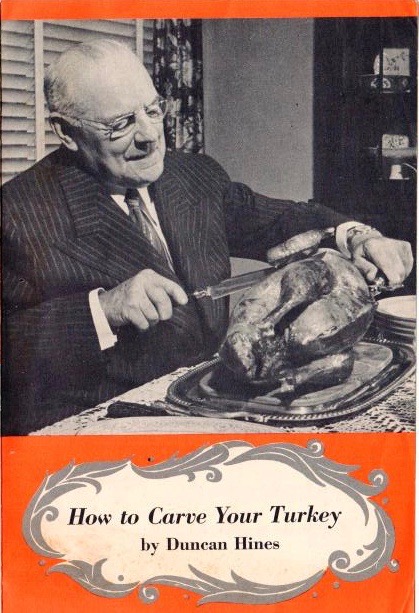 FOXERS owner April Spring was searching in her hundred year old trunk when she came across a valuable treasure. An original "How to Carve Your Turkey" by Duncan Hines, and just in time for Thanksgiving! The vintage paperback cookbook was published in 1953 and is always a classic cooking reference when it comes to Turkey Day! FOXERS team is busy preparing for the Thanksgiving festivities with each other and family. There is so much to be thankful for, starting with the sharing of this vintage cookbook!
"One of the greatest and finest American traditions is Thanksgiving Day, with the traditional Thanksgiving Dinner…and the central figure of the dinner is the turkey."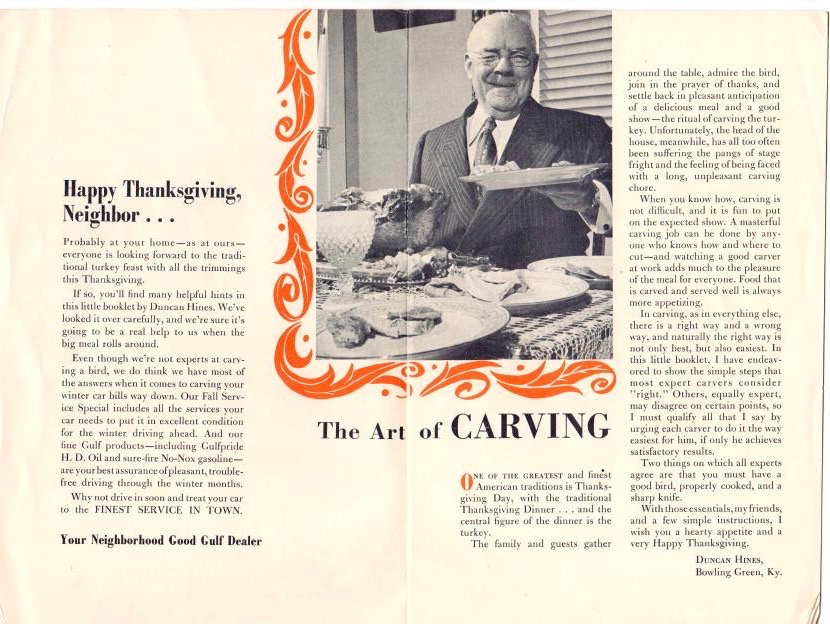 "The family and guests gather around the table, admire the bird, join in the prayer of thanks, and settle back in pleasant anticipation of a delicious meal and a good show—the ritual of carving the turkey."
"When you know how, carving is not difficult, and it is fun to put on the expected show."
"With those essentials, my friends, and a few simple instructions, I wish you a hearty appetite and a very Happy Thanksgiving."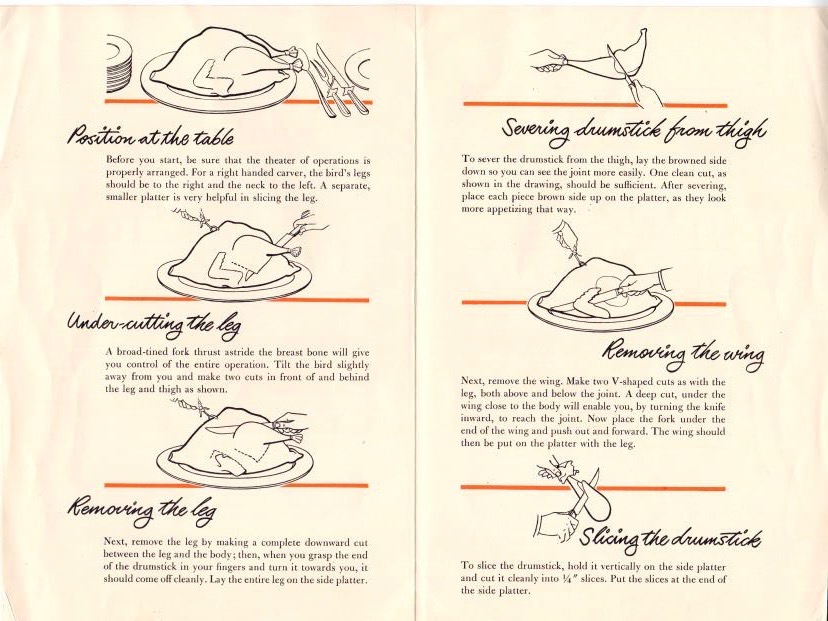 Happy Thanksgiving from FOXERS Team!