Don't you love surprising your special someone with a gift? Whether it's something you are wearing or something for them to wear! Foxers offers many of our styles in Matching His and Hers styles that make great gifts for her, gifts for him or a couples gift! Perfect for lounging around the house in your undies or for looking and feeling great all day long!
Here are examples of our couples underwear to pair together!
1. Mr & Mrs / Mr and Mr / Mrs and Mrs married couples underwear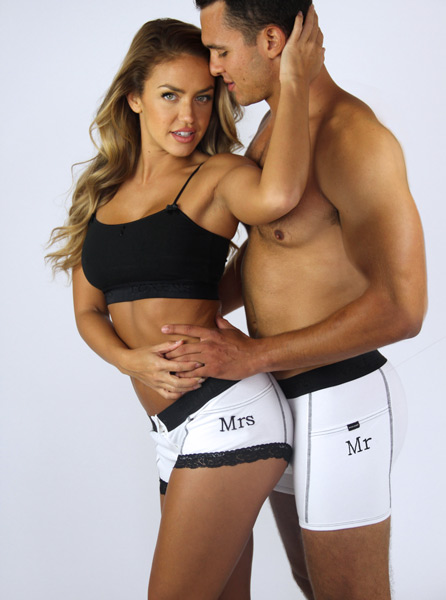 Perfect Wedding Gift for Brides and Grooms! They are great for lounging around on the honeymoon and for feeling fancy in your undies! The left pocket is monogrammed with MR or MRS. These are also available without monogram and we offer a matching MRS Monogrammed Tomboy Boxer Brief for her that does not have black lace.
2. Black Matching Boxer Briefs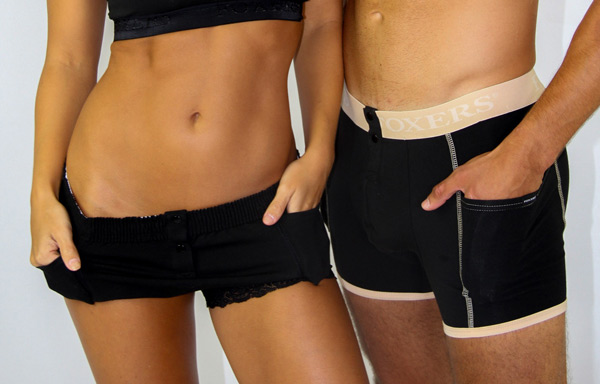 Everybody needs a pair of black underwear! We decided to soup up these boxer briefs with pockets! Great for carrying your phone, a key, debit card or anything else you need to keep on you! Our Mens Black Boxer Briefs also pair well with our Popular Women's Black Lace Boxers for a sexier look for her!
3. Green #couplegoals Boxer Briefs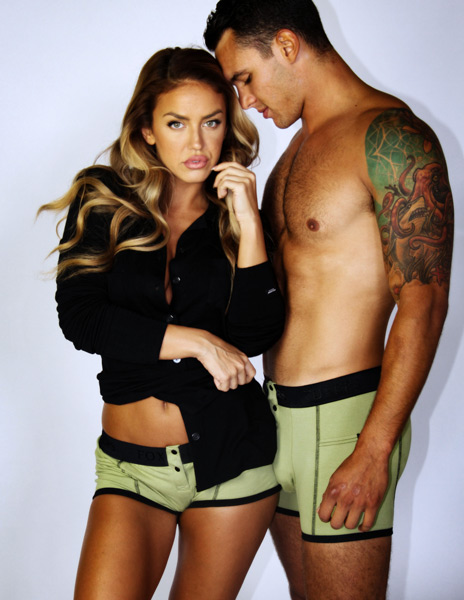 These Military inspired Sage Green Boxer Briefs with black logo waistbands, trim and stitching are from our Limited Edition Roses Forever Collection. Like all of our other Fashion Collections these are made in limited quantities and sell out quickly! The Sage Green Tomboy Boxer Brief is designed just like the men's boxer brief, to offer a less feminine look and maximum comfort. The legs are slightly longer than our Boxer Briefs and the fit is a little bit roomier.
4. "Something Blue" underwear for her and him!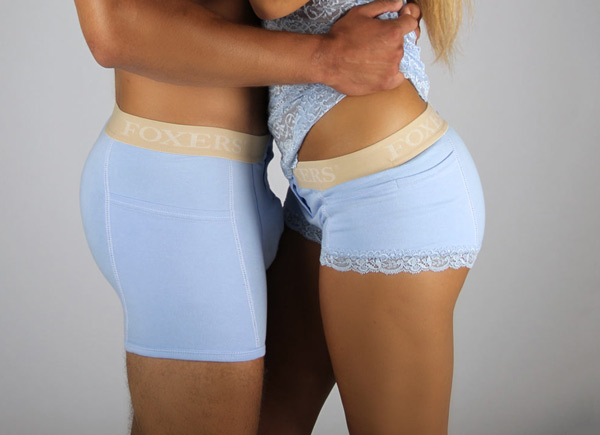 Every girl needs "Something Blue" when she gets married... But why don't the guys too! These light blue boxers are bright, light and fun! Designed with an incredibly soft and comfortable nude waistband that lies flat!
5. Colorful Matching Undies
Brighten up your day.... and your partners with our Sunshine Yellow Boxer Briefs! A bright yellow body paired with gray accents and trim. Our Yellow racerback tank top with gray trim and built in shelf bra pairs together with our tomboy boxer briefs for the perfect loungewear or sleep set.
Ladies also have the choice of boxer briefs or lace boxers with our signature gathered cotton waistband with yellow posies.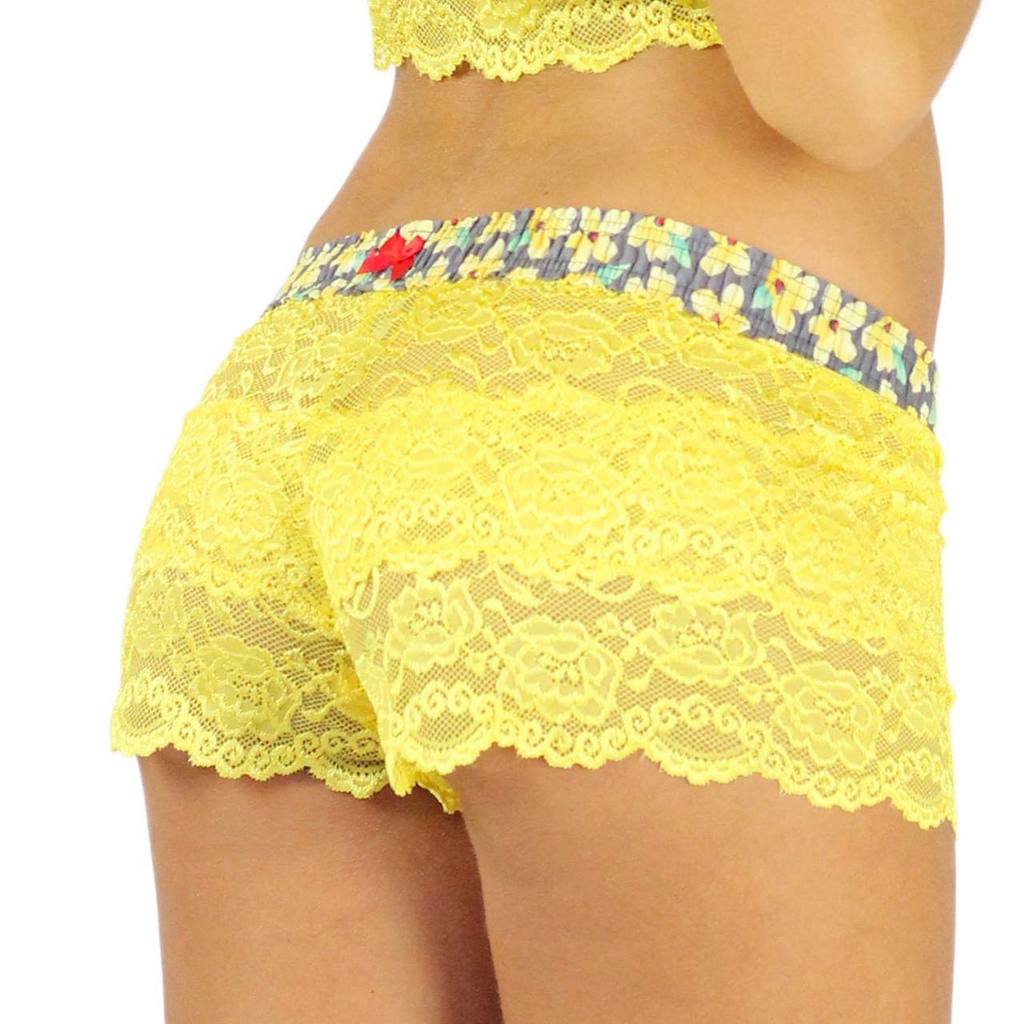 Lace boxers are a sexy option... but the lace is also possibly the softest thing you have EVER felt! Described by customers as "butter soft" or "like angel touching my butt" our lace boxers are one of our best sellers!
Our Boxer briefs are designed similarly to our Tomboy Boxer Briefs, both have side pockets and functional opening snap closures on the front of the waist. But, our lace boxers are trimmed around the leg with lace and the fit is not as loose to offer a more feminine look.
6. Matching tighty whities
Our newest addition to our couples underwear is our White on White look! White cotton or lace paired with a soft flat white waistband with black logos. This option is available in our Men's Boxer Briefs, Women's Boxer Briefs, Lace Boxers and Cotton Boyshorts.
We have many more combinations, the best way to find them is to filter by color. Be sure to follow us on social media and by newsletter to stay up to date with new items, collections and couples underwear!