I watch what I eat. I like Margaritas. Here's a great recipe for a skinny margarita that doesn't suck or give you heartburn.
This dilemma plagued me when I started really watching my intake. I finally got sick of Vodka and Soda and started experimenting with Tequila and Lemonade. It wasn't bad but it didn't scratch my margarita itch. After a few years of playing with this recipe, I've found a winner.
I've been asked about it enough times that its time to share it.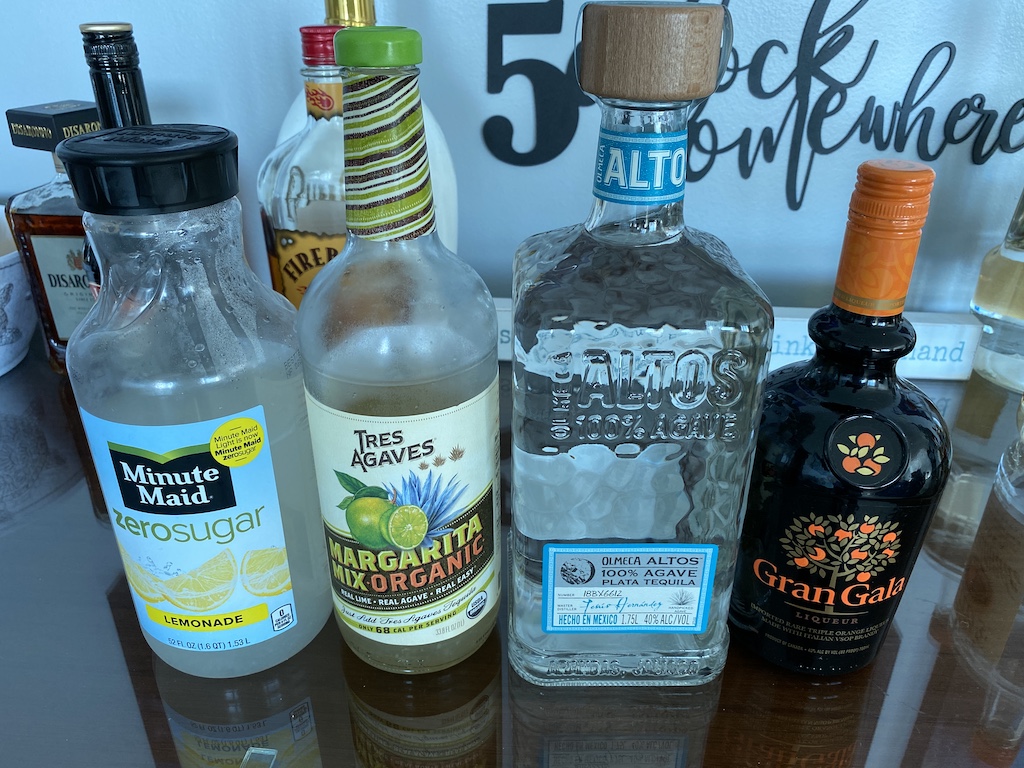 Ingredients
Directions
I suggest making these in batches. It's really annoying having to mix a cocktail with 4 ingredients and it holds in the fridge well. I use a RubberMaid MixerMate 2Q and pour everything into the measured lines. When I say 2 measures below you just go up 2 lines.
Add 2 measures of Tequila
Add 2 measures of Mix
Add 4 measures of Lemonade
Add .25 measures of Gran Gala. You can control the sweetness with this and add more or less to your taste.
Mix well
Pour into a glass (or yeti) with plenty of ice.
Enjoy
Options
Turbo - If you are having a party and want to make sure people are up and going late try adding about 1 measure of Rockstar Orange to each pitcher.
O3 - this is a nice alternative to Gran Gala but it is not easy to find.
If you have any questions or want to share some feedback - reach out!
Enjoy,
Alex