BASEBALL & APRÉS GAME STYLE
I doubt that it's much different if you're a Yankees, Dodgers or Marlins fan, but here it Atlanta when we go out to Suntrust Park to see our beloved Braves play, we want to look good. You just never know when that stadium camera will stop and hover above your seat. And if it does, you don't want to be caught wearing sweat pants and a workout pullover in the opponent's team colors.
We are fortunate that the Braves colors are navy blue, red, white with hints of gray. Navy is my all-time favorite color and I have a ton of white in my closet, so I have plenty of choices to accessorize whichever sporty and stylish Braves t-shirt I'm choosing to wear to the game. And because of sultry Georgia heat, other than early-in-the-season night games, no jackets are required.
On game day, I have a few things to consider. Is it a night game? What are our plans after the game? How many stairs will I have to climb to get to our seats?
Here are some of my personal favorites. :
WHAT TO WEAR
Tops
Atlanta Braves red/white/blue t-shirt.
Bottoms
Blue Denim Boot Cut Stretch Jeans by Gap have a slight bell bottom, which looks great with sandals, sneakers or heels/boots.
Shoes
I have a few choices here. I can go with my no-heel Tory Burch sandals, a fabulous pair of women's Converse Chuck Taylor's (of course in the Braves colors) or with sneakers from the new Keds Baseball Collection.
Bag/Purse
Due to security and safety concerns, in Atlanta we can only take a wristlet purse to the ballpark. One of my favorites is a pebbled leather Coach wristlet. I don't need much at the game, but this wristlet is large enough to hold my phone, keys, money and the one item that I never leave home without, my tinted Burt's Bees Lip Shimmer.
Hats/Belts:
I love Baseball hats! When going to see our Braves play, I choose either my basic Donna Karen black baseball hat with no logo or a Braves ball cap.
If it's a night game I like add a touch of rodeo sparkle with my white western belt with rhinestones.
FOXERS
I usually wear the Thong with the jeans, but I do like the boxer briefs on the occasion that I wear a skirt or romper. I layer a red or navy lace cami under a team tank for the extremely warm game days.
Accessories:
I love my blue Ray-Ban Aviator sunglasses. I also like to accessorize with a little bit of bling, including some diamond or crystal earrings and either my silver Tag Heuer watch or my silver Cartier watch,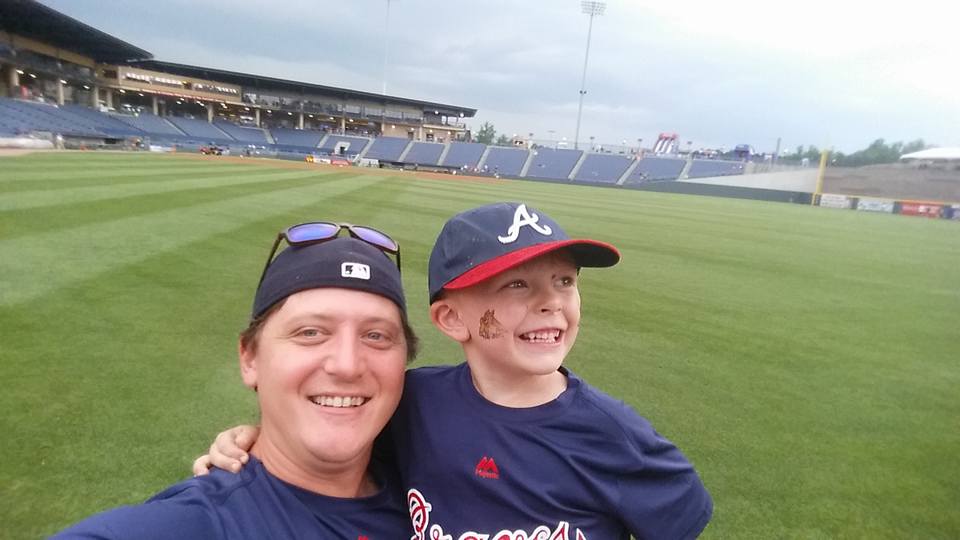 OTHER FAVORITES
Drinks:
I usually stick with Michelob Ultra beer at the game, but what I really look forward to is our local Sweetwater brews.
Food:
My favorite is the oh-so-yummy Holeman and Finch cheeseburger. They now have a location right at Suntrust Park, so that's all I need for food. Occasionally after day games we go to Ribalta, our favorite pizza in Town. But my dear husband has additional needs, he can't wait to get his Dippin' Dots served in a baseball helmet. Though it does seem there are some creative things to do with the helmets after the dots are eaten.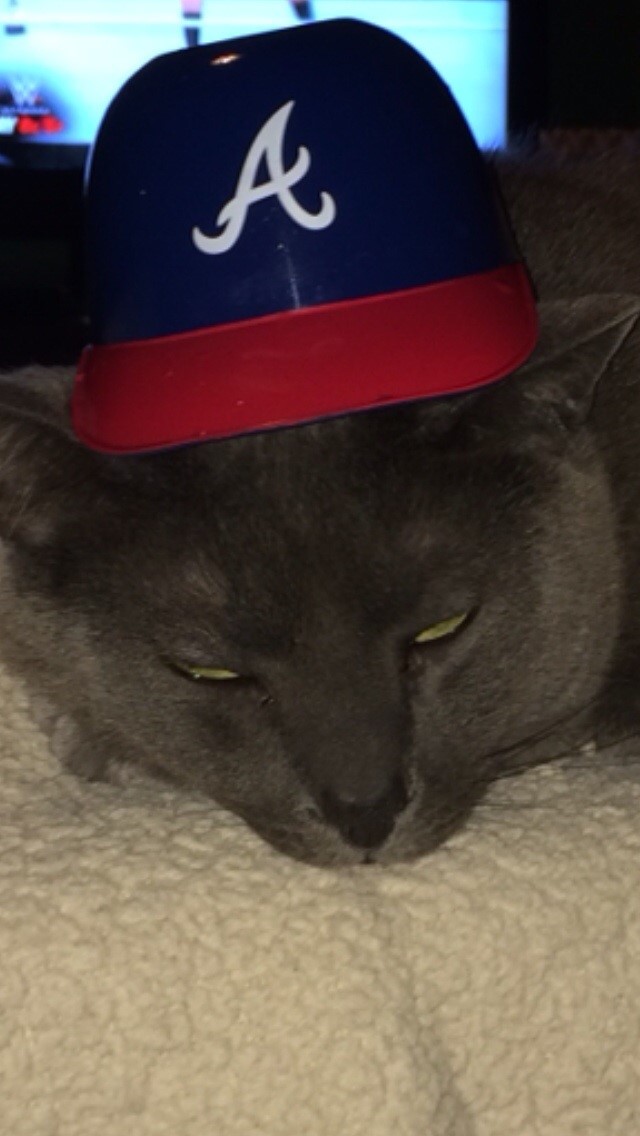 Favorite Player
I like them all! Being a Braves fan to me means being part of something that brings joy to so many people and the Braves do a great job of making us feel like we're all a big part of each game.
Blog Contest
We are looking for some FOXERS photobombing at baseball games. While an image of Freddie Freeman, Aaron Judge or Mike Trout wearing FOXERS would be ideal, we'd be happy to see you in your favorite team's colors at the game. And better yet, would be you in your FOXERS flashing across the stadium scoreboard. The best FOXERS photobombing earns you $200 in FOXERS bucks.