Now we'd like to take our non-traditional spin on holiday tradition by sharing how useful our gaw-geous signature boy briefs can be to you for St. Patrick's Day. Here is a picture of our classic boxer brief. Note the pockets: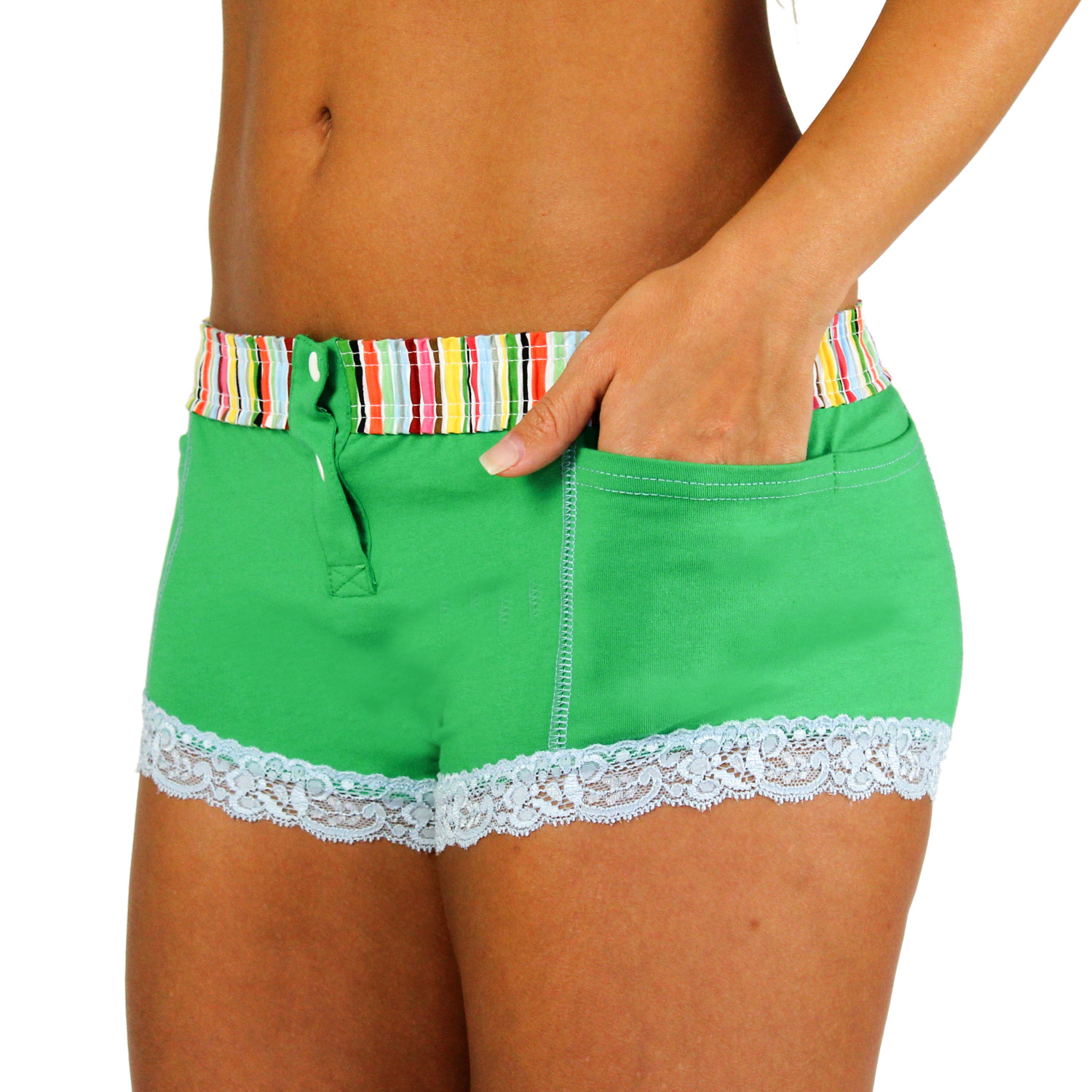 What underwear do you know that have these? We designed these underwear with function in mind because, you know, we should have more variety than just jean pockets and bras. Options, that's what we offer.
A money-holder is one of many uses for this pocket for St. Patrick's Day (and any day). Here are nine more ways that wearing this signature style can be useful to you:
Tiny flask: Whether women or men briefs, our undies can fit a tiny stash of alcohol, which will be a likely necessity for St. Patrick's Day.
A mini-pad or tampon: Periods can be difficult, but admittedly less so with a pantyliner or tampon.
Lipstick: Feel like one of Charlie's angels when you access this secret stash. Resourceful, why that's your middle name.
Napkins: For the times when you really needed one, and there was not one in sight.
Mouth freshener spray or strips: Opt for fresh-smelling breath without lugging around a toothbrush.
Spare key: It's a perfect match to our mini-pocket.
Pocketknife or mace: Even if you feel safe, a women should still be prepared defend herself regardless.
Protection: Aka, yes, a condom. We can never stress this enough. This isn't a Hollywood film—this is real life. Protect yourself.
Got it? Good. Our classic brief is pretty versatile in the variety of items that can be stored in the back pocket. We invite you to check out our Kelly Green Boyshort with our signature patented waistband and envision how they will look on you, and what items you want to pocket.
After reading these posts, we now hope you have second thoughts about the "it" factor of St. Patrick's Day. It's not just a day that celebrates an Irish patron saint and miniature people lording over pots of gold—it can also be a day of romance, and reinvention.